Animal Care
Research Roundup NC State Veterinary Medicine, September 2023
Our researchers have had a wild summer, and our exotic studies are at the forefront! From whales to primates and even to giant octopuses, the NC State College of Veterinary Medicine is committed to improving animal and human health across all species. 
Understanding the Nasal Structure of Gervais Beaked Whale
Michael Denk, William McLellan, D. Ann Pabst, Sentiel Rommel, Tiffany Keenan, Sarah Sharp, Misty Niemeyer, Nicole Hunter, Gary Block, Nathan Nelson, Craig Harms, Steven Thornton, Alexander Costidis, Michael Moore
Beaked whales have specialized nasal structures that include the melon, a mass of fatty tissue found in the very recognizable forehead of all toothed whales. The melon helps whales produce and focus vocalizations, playing an important role in communication and echolocation. But although the nasal structure of whales is so critical, there is almost no literature on the nasal structure or melon of the Gervais Beaked Whale, a species found mainly in the western North Atlantic. In a recent study, a team of researchers including NC State College of Veterinary Medicine's Craig Harms and Nathan Nelson studied several dissection and imaging techniques to better define the 3D overall shape of the melon and the rostral muscles of the Gervais' beaked whale. Knowing more about the nasal structures of these whales helps researchers better understand how the animals use their specific anatomy to communicate with one another, which is especially important when feeding and traveling.
The study was published in The Anatomical Record and can be found here.
Using a Common Household Device as Laboratory Equipment During Field Research
Katherine R. Cassady, Larry J. Minter, Erika J. Gruber
Field veterinarians and researchers who study wild threatened species like the southern white rhinoceros often work in remote areas with very little access to standard laboratory equipment. Several kinds of diagnostic analyses require serum samples, but these samples require centrifugation shortly after collection. A centrifuge spins mixtures of substances around very quickly so that they separate by centrifugal force. To make medical testing more accessible in these areas with fewer resources, scientists and engineers are developing inexpensive alternatives to traditional laboratory equipment. The aim of this study, which included Erika Gruber from our Department of Population Health and Pathobiology, was to produce an inexpensive, manually operated centrifuge by modifying a salad spinner with low-cost materials and then compare the analysis results to those of a traditional laboratory centrifuge. The results found that in both the domestic horse and southern white rhinoceros, the outcomes of the serum separated by salad spinner centrifugation were comparable to that of the traditional centrifugation. These results are extremely helpful for researchers needing to obtain biochemical data from wild animals in remote field settings.
The study was published in Veterinary Clinical Pathology and can be found here.
Determining the Current Health Status of the Red-Billed Tropicbird in the Galápagos Archipelagos
Alice Skehel, Catalina Ulloa, Diane Deresienski, Cristina Regalado, Juan Pablo Muñoz-Pérez, Juan Augusto Garcia, Britta Denise Hardesty, Ronald K Passingham, Jason Steve Castañeda, Gregory A Lewbart, Carlos A Valle
The Galápagos Archipelagos are located west of the mainland of Ecuador and are a sanctuary for Pacific seabirds and are home to many endemic species. The islands are impacted by climate change, introduced pathogens, parasites and invasive species. Due to many human-driven changes to the Galápagos, it is important to define "clinically normal" animals in the islands so researchers can identify any changes that occur in a species' health status. In this study, a team of international researchers, including members from our Department of Clinical Sciences, provided a detailed account of 51 anatomical, physiological and blood-specific values that are widely used to evaluate the health of wild seabirds. The study aimed to present baseline health results for the Galápagos Island red-billed tropicbirds in order to be able to identify changes in their health in future. As the global population of red-billed tropicbirds is thought to be decreasing, it is imperative that researchers learn as much as they can now about the health status of these animals.
The study was published in Zoological Science and can be read here.
Examining Current Husbandry and Veterinary Care Practices of the Giant Pacific Octopus
Ashley J Kirby, Julie A Balko, Caroline E C Goertz, Gregory A Lewbart
Giant Pacific octopuses are commonly found in zoos or aquariums, but they are often still medical mysteries to the people in charge of their care. Many animal care professionals are hesitant to perform diagnostic procedures on these animals because there has not been a lot of research conducted on best practices in areas like sedation or anesthesia. The study, which includes researchers from both our Department of Clinical Sciences and Department of Molecular Biomedical Sciences, surveyed aquatic veterinarians and animal care professionals on current animal and veterinary care of Giant Pacific octopuses, specifically focusing on anesthetic and euthanasia protocols. Fifty-two institutions participated in an online survey, and the observations from the data identified anesthesia side effects such as inking, delayed recovery and behavior changes. Researchers expect that this data can help guide additional studies that will continue to advance Giant Pacific octopus anesthesia practices.
The results can be found in Veterinary Sciences here.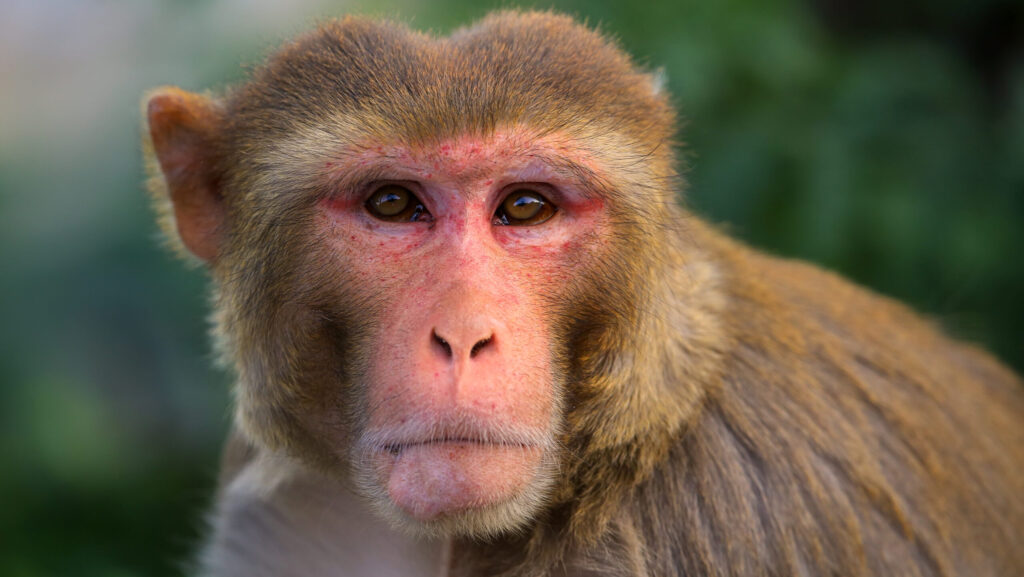 Understanding the Unique Translational Value of Nonhuman Primates to Human Cardiovascular Medicine
Victor N. Rivas, Yu Ueda, Joshua A. Stern
Researchers are increasingly looking toward large-animal models to better understand cardiac hemodynamics, how blood flows through blood vessels and the origins of certain cardiac diseases in both human and veterinary patients. Rhesus macaques are a compelling large animal model for future cardiac preclinical studies because they demonstrate similar cardiac pathology and hemodynamics and develop common disorders similar to humans. Joshua Stern, Yu Ueda and graduate student Victor Rivas embarked on the first-ever study looking at sex-specific differences in diastolic dysfunction and the effects of sex, body weight, age, exercise activity and pathogen status on echocardiographs in rhesus macaques. The results give a better understanding of nonhuman primate cardiovascular physiology and hemodynamics and highlight the unique translational value of rhesus macaques in studies regarding cardiovascular disease.
The results can be found in the Journal of Medical Primatology here.
Research Connection
From Backyard to Beyond: Approaching Research in Exotic Species with Dr. Sarah Ozawa
For our September edition of Research Connection, we sat down with Dr. Sarah Ozawa, assistant professor of zoological medicine, to talk about some of the challenges and joys of working in such an expansive field and having to be well-versed in the research and treatment of exotic species not often studied. Dr. Ozawa's research spans from snakes and rabbits to even tarantulas, but most recently she has worked on a project looking at injuries from fishhooks in our local turtle population. Dr. Ozawa received her veterinary degree from the University of Wisconsin. She completed a small animal rotating internship at the University of Tennessee and then a residency in zoological companion animal medicine at the University of California, Davis. She is board certified by the American College of Zoological Medicine.