Morris Animal Foundation Awards Grant to CVM Equine Researcher
Alix Kay Berglund, a graduate research assistant at North Carolina State University College of Veterinary Medicine, is a recipient of a Morris Animal Foundation grant that will support an equine regenerative medicine study.
Specifically, the funding will allow Dr. Berglund to explore new techniques to generate stem cells that are more immunologically compatible and less likely to be rejected by the horse's immune system.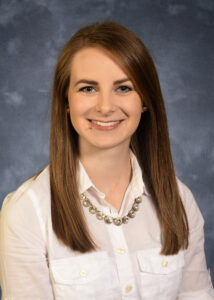 While stem cell therapies have the potential to improve the outcome of potentially severe and life-ending musculoskeletal injuries in horses, not all donor cells are accepted by the immune system of the recipient horse. A horse's immune cells will destroy transplanted stem cells if the immune system perceives the introduced cells as foreign.
To improve stem cell treatment success, Berglund and colleagues will examine whether new culture techniques can be used to prevent the immune system from destroying donor stem cells. Successful production of immunologically compatible stem cells that can be used "off-the-shelve" has the potential to improve the convenience, availability, and effectiveness of stem cell therapies, not only in horses, but in many species, including other companion animals.
The research involves Lauren Schnabel, assistant professor of equine orthopedic surgery who is Berglund's graduate advisor, and collaborator Matthew Fisher, an assistant professor of biomedical engineering, who is helping with new 3D culture techniques. The NC grant is one of 16 equine research and training grants totaling $1 million funded by the Morris Animal Foundation.