The Pandemic: One Year, One NC State CVM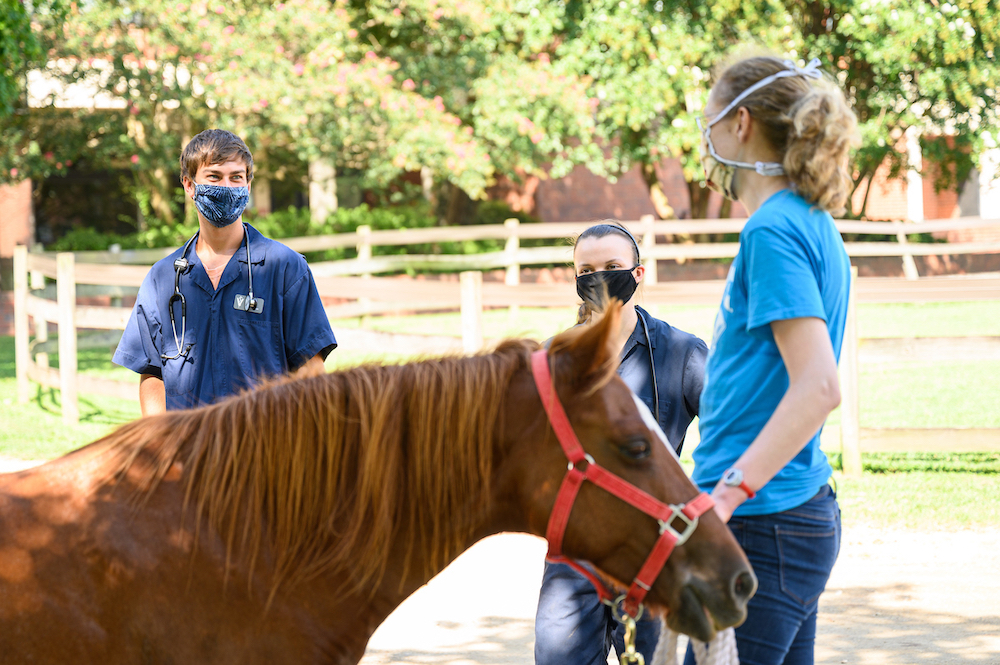 It has been a year of loss, but not a year that is lost.
Yes, the COVID-19 pandemic disrupted, uprooted and devastated. But as we mark a year since the pandemic's beginning, there is also light. Businesses and schools are beginning to open. Vaccines are being distributed more quickly. Spirits are lifting — slowly, but lifting nonetheless.
At the NC State College of Veterinary Medicine, our lives, like yours, changed. We weren't able to see as many clients as usual, with safety measures in place to protect the health of our community and the community who relies on us day after day. Students and faculty adjusted to distanced learning. Everything felt just a bit different and unfamiliar.
But we continued to save lives, make research discoveries and ensure that the next generation of passionate veterinarians were ready to make their mark on the world.
The 237 photos that make up this mosaic showcase the year that was at the CVM. They are images of masks and distancing and worry, but there are more images of smiles, healthy pets and determination to continue to do what we do.
These are images of grateful and understanding clients, of hard-working veterinary technicians and a graduating class who faced a final year unlike any other a CVM class has ever faced. And there are faces of those who will graduate in less than two months. 
As we look back on the year, we will always remember how at times it felt unbearable and crushing. But throughout the year there were always two things: hope and dedication. We let those be our guide.
For a larger look at the mosaic, go here.
~Jordan Bartel/NC State Veterinary Medicine