Papich Awarded Burroughs Wellcome Fund Professorship in Veterinary Pharmacology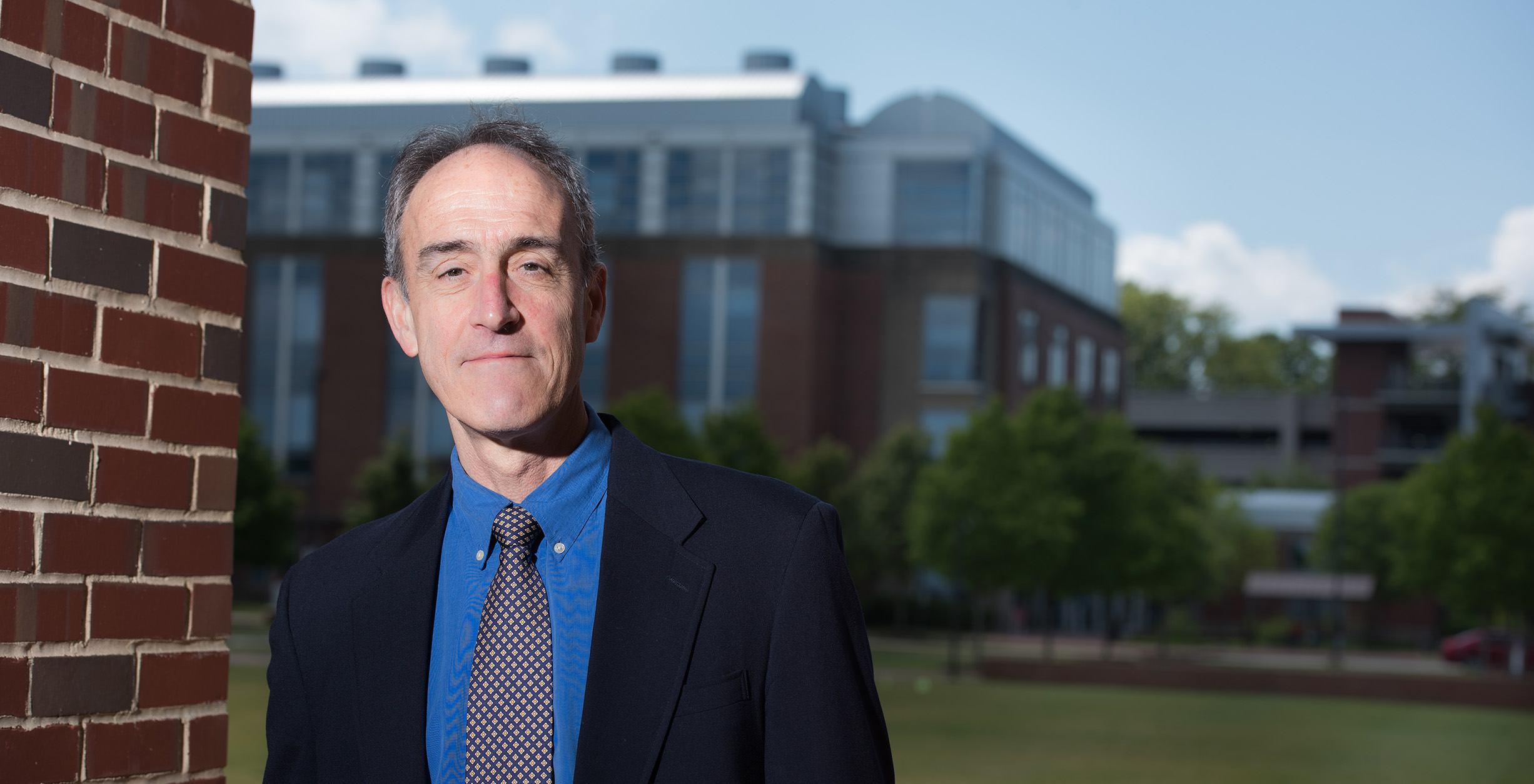 Mark Papich, a professor of clinical pharmacology in the Department of Molecular Biomedical Sciences, has been awarded the Burroughs Wellcome Fund Professorship in Veterinary Pharmacology. Dr. Papich has been a member of the Department of Molecular Biomedical Sciences at the College of Veterinary Medicine for 22 years.
"Dr. Papich is arguably the top veterinary clinical pharmacologist in the world," says Dr. M. Christine McGahan, Ph.D., Professor of Pharmacology and Head of the Department of Molecular Biomedical Sciences. "His knowledge and opinions are sought after nationally and internationally. The respect with which he is held in his field is demonstrated by his numerous appointments to national boards and advisory councils."
"All of his awards, honors and advisory council appointments are the direct result of his scientific achievements and his prolific writing of peer-reviewed articles based on work in his laboratory as well as his authorship of over 100 review articles and book chapters," Dr. McGahan continues. [blockquote color="green"]Dr. Papich's astounding achievements over his career have created an environment of excellence that continues to increase in importance and make substantial contributions to the university and the world at large. He is richly deserving of acknowledgement by receiving this prestigious professorship.[/blockquote]Papich has recently published the fourth edition of his "Handbook of Veterinary Drugs," a manual widely considered to be the comprehensive source on the subject and which is in use at veterinary hospitals around the world. He is also the author of six books on veterinary pharmacology and one of the editors of the ninth edition of "Veterinary Pharmacology and Therapeutics." His many books and peer-reviewed studies are highly cited, with over 3,200 citations to date. 
Papich also serves as chairman of the Veterinary Drugs Expert Committee for the United States Pharmacopeia and chairman of the Clinical Laboratory Standards Institute's Subcommittee on Veterinary Antimicrobial Susceptibility Testing. He also serves on the FDA's Veterinary Medicine Advisory Committee.
During his long career at NC State, Dr. Papich has received numerous teaching awards, including twice being named Teacher of the Year by NC State students. He is also the recipient of the 2008 Pfizer Award for Research Excellence and the 2013 Lloyd E. Davis Award from the American Academy of Veterinary Pharmacology & Therapeutics.
The Burroughs Wellcome Fund Professorship in Veterinary Pharmacology was established in 1986 to support endowed distinguished professorships and to create a tradition of excellence at the School of Veterinary Medicine at NC State. The endowment is held in perpetuity by the Burroughs Wellcome Fund, which was established in 1955 by the pharmaceutical firm Burroughs Wellcome Co. Today the Burroughs Wellcome Fund is an independent, private foundation with a mission to advance biomedical science by supporting research and education.